In a nutshell…
Core72 is a brick and mortar retail store, with two locations in Washington D.C. — Chevy Chase and Cathedral Commons.
Everything we do, from how we run our stores to the products we curate, embodies a way of life that is both laid back and professional, active and comfortable.
We are endlessly inspired by the creativity and determination of the  companies we carry, both big and small. Their entrepreneurial stories motivate us and each brand brings a unique character to the store. Many are sustainable, woman-owned and made in the USA. We are honored to introduce these amazing brands to the Washington D.C. area and be part of their growth and success.
Our Founder
A native Washingtonian, Ferrall spent much of her life growing up and living within a few miles of both store locations. She is passionate about this city, and about the neighborhoods and communities in which she has located core72.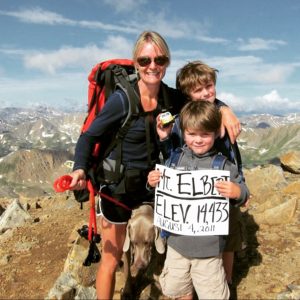 As an adult, Ferrall, her husband Mike, and their two sons have traveled extensively around the world, moved often and consider the Western United States their "home away from home".  An avid trail runner and general outdoor/exercise enthusiast, she is passionate about the brands she carries. She lives in them, actively "tests" them and swears by them.
Ferrall is inspired by the outdoor lifestyle of the West, but remains rooted in the urban energy and drive of D.C.  Blending these two worlds was the motivation behind opening core72 and remains the inspiration as the stores and brand curation evolves.